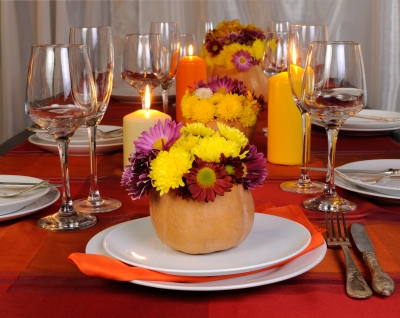 It's Thanksgiving Day here in America. It's a time when we celebrate how God began to form a nation with very humble beginnings. It's a time to be thankful for many blessings, especially the freedoms we enjoy here in America.
But, when you're facing the difficult struggle of infertility, what is there to be thankful for?
It's so easy to get caught up in all that's going wrong, the disappointment that comes month after month, the emotional drain of it all, the possible health scares, the financial toll and the marital problems that tend to stealthily creep in. But this Thanksgiving Day, no matter where in the world you are, make a DECISION to look for the things in life you can be thankful for.
Start by remembering that God is with you. If you've asked Jesus into your heart, He has promised to never leave you and to always bless you with His unfailing grace. Continue to rest in knowing that God is for you and not against you (Romans 8:31). Be thankful that He has given so many examples of women who overcame infertility,   who stand as reminders of what His loving power can do in seemingly impossible situations. Be thankful that He's also given you  promises in the Bible that relate to your fertility. Thank Him that you can count on Him to make good on those promises (Isaiah 55:11).
Even during the moments when you doubt  His ability, willingness, and timing, stand firm in being thankful that  He still loves you. Believe that He loves you unconditionally, just as much as He loves Jesus (John 17:23).
Be thankful that there is nothing too hard for God, especially infertility (Genesis 18:14)!